The Nightmare Injuries of Black Friday
From bruises to death, the day after Thanksgiving injuries are unfortunately common.
November 26th also known as Black Friday, the most hectic day of the year. This is reminded to people by the deaths, injuries and headaches that follow this day like the plague. According to the GLK lawyers in an article in Nov. of 2019 titled, "Death & Injury by Black Friday Sale" there has been an average of 44 different Black Friday incidents resulting in 11 deaths and 108 injuries over the past 12 years.
When people talk about horror stories that happened during the day after Thanksgiving usually it is about people fighting over items. However this year there was a report of a serious injury according to the Bloomberg article, "One Injured in Black Friday Shooting at Mall South of Seattle." Sophomore student Lizze Shukri remembers a time during Black Friday 2019 that she experienced confusion over an item.
"This woman was trying to get these pots and pans set and there someone else was trying to grab it," Shukri said. "There were only a few left on the shelves so I don't know why she was freaking out, there were more still on the shelf. She yanks this girl's hair and pushes her out of the way so she can grab it."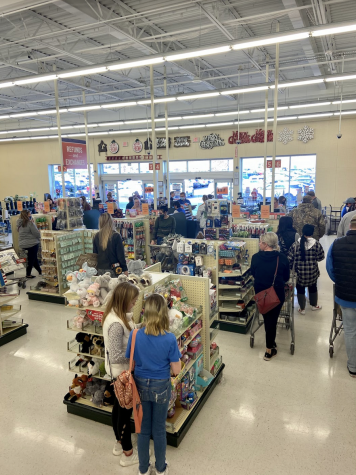 Injuries caused by a shove or accidently grabbing for an item are more common than people might think.
"My nana gets aggressive when she goes," Shukri said. "She will like shoulder check people."
According to The Dominguez Firm, a couple ways to not get injured during this hectic day is to shop online, plan ahead, be prepared and get enough sleep. While people are staying inside and shopping online, there are still plenty of deals that continue throughout the weeks for those not able to go to Black Friday due to stories.
Leave a Comment