Enjoying Every Moment
Senior Elisabetta Ripa describes what it's like to be a foreign exchange student from Italy.
Being under the huge stadium lights and yelling and cheering for the football team with her new friends in the student section made senior foreign exchange student Elisabetta Ripa feel like she's truly living the life of an American teenager, but unfortunately due to COVID-19 those dreams were cut short.
"A lot of exchange students are getting sent back to their home countries. My agency gave us the choice to stay or go back, but it's hard since the flight is full of risks and I could get the virus," Ripa said.
Ripa will be heading back to Italy soon, but during her time at LHS it was nothing short of life-changing. Her favorite part of school was Friday night lights.
"We don't have football in Italy, we have soccer," Ripa said. "I felt like I experienced the life of an American high schooler. Even though I didn't understand what was happening. I was enjoying every moment because everything was new."
Living the life of an Italian teenager was always an adventure, but Ripa was ready for a new one. She wanted to become a foreign exchange student. Ripa filled out an application and wrote a letter to her future host family. Soon after, they picked her and they kept in touch for a few months.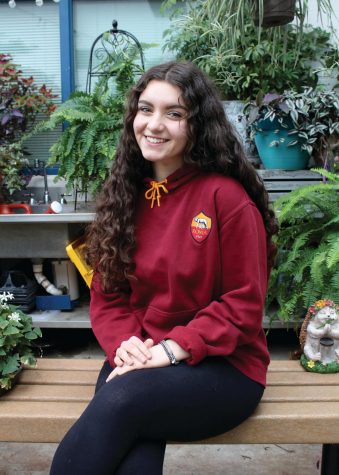 "I feel like it's the movies," Ripa said. "It's different for you guys because you have lived here your whole life, but for me, it was like the movies. Everything is so big and it makes me feel so small."
Little did Ripa know that her movie would be taking place in Liberty, Missouri. Ripa enjoys going to LHS, but it's a lot different from school in Italy.
"We only go to school from 8 a.m. to 1 p.m." Ripa said. "We will be with the same class of students for our five years of high school. Teachers change classes and not the students so you stay in that one room the whole day. You also aren't allowed to choose your classes."
Senior Audrey McBride was one of the first people Ripa met, and from that moment they became best friends.
"I met her during the senior class picture because they lined us up by height and she ended up standing by me," McBride said. "From there, we really hit it off and realized we had a lot in common."
McBride isn't the only person that likes having Ripa at LHS. Her teacher Matt Kiser thinks she's a great student.
"Elisabetta has been a terrific student in my College Algebra class," Kiser said. "Coming from Italy, she has really great math skills and has been a great asset to the class."
Ripa is involved in Diversity Council and Biology club, was the manager of the wrestling team last season, and is doing track and field.
Ripa also saw the opportunity to take classes she's not able to back home in Italy.
"I love my sculpture class because I enjoy art and I can't take it at home," Ripa said. "I also like my psychology class even though I already studied it back in Italy. I like it because my teacher teaches it in a different way so I can see a different side of psychology."
America has left Ripa with many amazing memories, but she definitely feels homesick.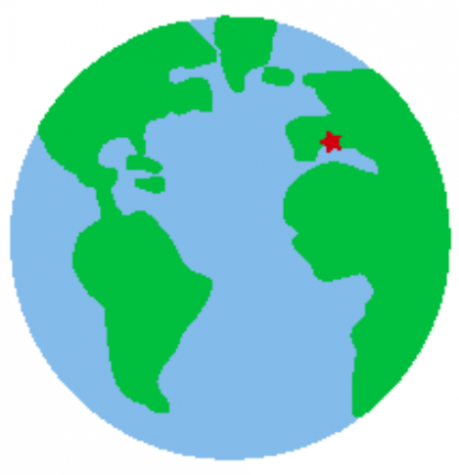 "I really miss my family and my friends," Ripa said. "I also miss being independent. When I'm in Italy I can go wherever whenever. I have to have a ride to go places here, but at home, I can walk or ride my bicycle."
Ripa has a message for anyone who has helped her in her journey to enjoying every moment here in the United States.
"I want to thank everyone I have met so far. The smallest things they have done for me has made my exchange year great," Ripa said.
"It felt like a whole other world when I got here, and it ended up being just like the movies."
Sadly, Ripa's movie took an unexpected turn because of the coronavirus.
"My agency gave me the choice to stay or go back home, but it's hard since the flight is full of risks and I could get the virus," Ripa said. "Luckily my family is OK, but it's hard seeing that my country needs help to get better. I really hope the best for everyone."