Lending a Hand in the Library
JLAB members and Digital Media Managers work to better the Library.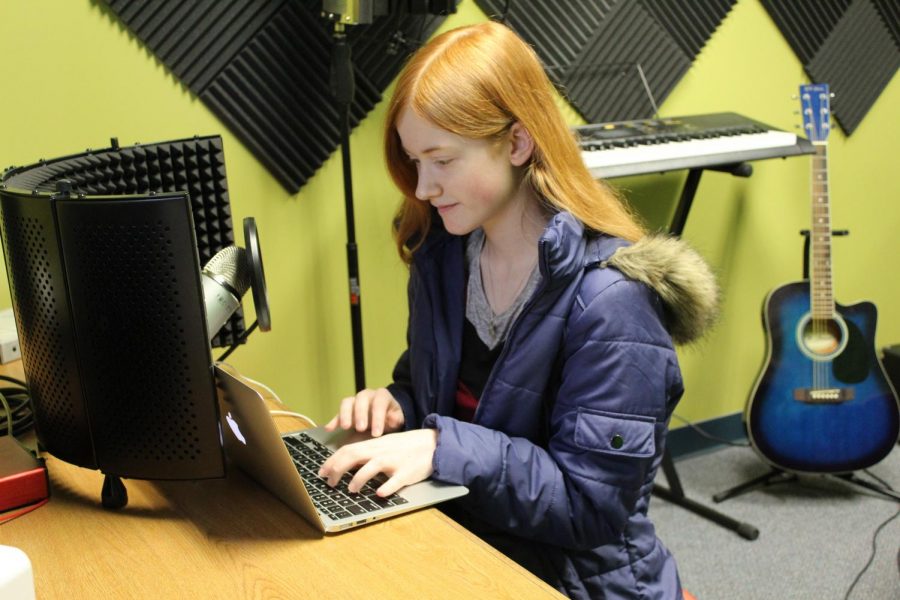 Jay's Library Advisory Board
Many libraries are categorized as silent and unexciting, but thanks to Jay's Library Advisory Board (JLAB), ours at LHS is neither of those things. Making the space more entertaining by designing decorations and setting up contests is a regular club day for JLAB students.
JLAB works to make a fun place for students by providing a better learning environment and creating fun competitions.
"The library is seen as a very boring, negative space and JLAB tries to make it more fun and exciting," senior Gabi Watkins said.
The competitions that JLAB produces are a good way to get students involved.
"It gives students an opportunity to do something fun in the library," senior Abby Rosheim said.
JLAB also designs seasonal decorations. "This year we made the library more spooky.
We decorated it with pumpkins and book-related decorations, then we planned the pumpkin competition," Watkins said.
JLAB was created with the intent of bringing a student's mind into the library to help make it more fun.
"We were noticing an imbalance in the time we were able to devote to technology, literacy and building a fun atmosphere," librarian Christine Anderson said. "We knew we needed help and wanted to hear what the kids thought. They helped us bring the fun back."
Digital Media Manager
One Digital Media Manager is helping a teacher, another creating a video on how to use a 3D printer. This is a normal day in a Digital Media Manager class.
Digital Media Managers (DMM) is a yearlong class offered at LHS. DMM students help students and teachers with technology.
"We help teachers, students and administration if they need help with something printed, something carved into wood, something laser engraved, T-shirts pressed, or anything along those lines," junior Ari Revella said.
Many people need help in the library on a daily basis, the DMM is there when anybody needs help.
"Many people come into the library needing help from a DMM," senior Carissa French said. "Anytime somebody comes in asking for help, I will stop what I am doing and help that person."
The class also helps with many job opportunities in the future.
"We get the chance to be certified for a G Suite Program. You take a test at the end of the year and get a certificate," senior Michayla Johnston said.
The class takes an application to join and students must meet certain requirements.
"They do have to apply, have good time management, problem-solving and be independent," librarian Lori Riedel said.
The application requirements are not very technical but more focused on hard work and a motivational drive.
"There is an application that you have to fill out, so you explain your background with technology, certain classes you have taken with STEM and then you have to have a teacher referral," Johnston said.