Farewell Faculty
Staff members who are leaving LHS say their final goodbye.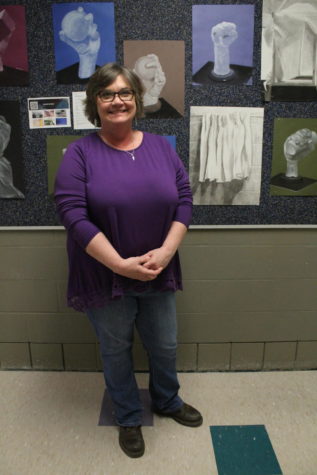 Debby Martin
Art teacher Debby Martin has been with LHS in the art department for 22 years. This school year is her last because of her upcoming retirement. Shortly after the school year ends, her husband will retire as well and they plan on moving to southern Missouri to help out her in-laws. With her newfound free time, Martin is excited to design her art studio in her new home. "It'll be nice to have the freedom of time, to be able to do the things that I want to do, like my own artwork, and setting up my own studio. It'll be a lot of fun," Martin said. When Martin retires, four art courses will be in need of a new teacher. "I hope that the art program continues to grow and becomes stronger and stronger every year," Martin said. "I just hope that more students become informed that anybody can make art." Martin may be leaving LHS but her lessons won't be leaving her students any time soon. "She brought me into realistic art and she taught me a lot," junior Allison Allain said. "She influenced me to speak emotion through art."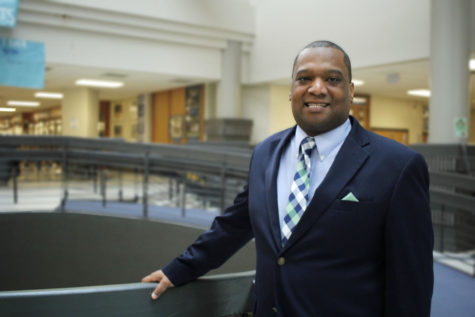 Paul Turner
AP World History teacher Paul Turner has been teaching at LHS for two years. Next year, he will transfer to Staley High School. Turner is passionate about what he does, and he hopes to improve the AP department at Staley. "I love AP World. When I started here, I only had 45 students. Next year, the program is going to 173 students. That is one goal I want to accomplish at Staley," Turner said. "I want to add more diversity to the AP program. I just love doing what I do, so that's why I wanted to teach AP world." While Turner has left a lasting impression on his students, he has also had an effect on his fellow faculty members. AP Government teacher and classroom neighbor Ron Ludwig is sad to see him go and reminisced on when the two first became friends. "When I knew he was going to be here, I sent him a text message and I welcomed him here. I let him know that if he needed anything as a new teacher, to reach out to me," Ludwig said. "As the year progressed, through the natural course of being neighbors, we started to depend on each other for day-today things." Although Turner is excited to continue teaching at a new school, he won't soon forget the good times and good people at LHS. "What I'm going to remember is the kids," Turner said. "I have students who I will always stay in contact with. The relationships with other staff members mean a lot too."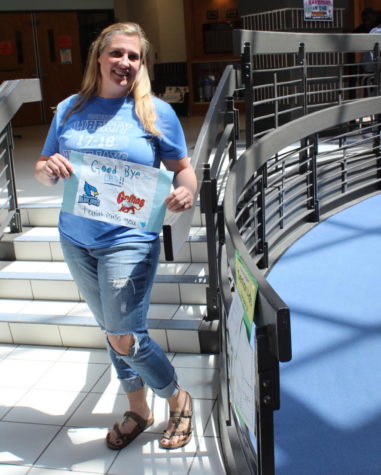 Sara Havermann
Sara Havermann teaches Business Management, International Business, Entrepreneurship, Sports Marketing, Intro to Business and Personal Finance and has been doing so for 11 years. Havermann will leave LHS and relocate to Winnetonka High School next school year. During those 11 years, Havermann has many favorite memories. "If I had to pick one, I'd probably say the first home football game at the new activity complex," said Havermann. "The Sports Marketing students worked so hard to execute that game in a short amount of time. It was awesome to see them pull off a flawless production." During her time at LHS, Havermann's students taught her how to have an abundance of patience. Along with her students, she will also miss her department colleagues and all of the people she has grown to love like family. "We became friends through her time here," business teacher Scott Howard said. "She has done an amazing job building our Sports Marketing program to the level it is at. I will miss having her around because she has become a good friend and someone I can lean on when needed."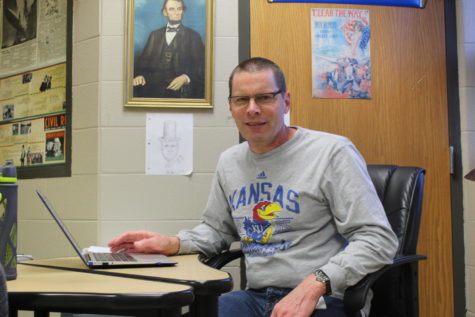 Doug Winkler
History teacher Doug Winkler is retiring after 14 years at LHS. During his teaching years, he always urged students to be the best they can be. "Every year he pushes me more and more to do my best," senior Corrine Katzer said. "I've always loved the encouragement from him to do my best in school." Each school year, Winkler set out to teach students in a way that will stick with them. "I hope every year that I made students think," Winkler said. "I want them to not only like history more, but I want them to see the value of history in their lives and in the public form." He will also be missed as the sports announcer for LHS football and basketball games. "I've had a lot of fun being the voice of Liberty for a lot of the sporting events, those are some of my best memories of LHS outside the classroom," Winkler said. Winkler has recently gotten his Master's degree in divinity, and he hopes to become a pastor after he leaves LHS.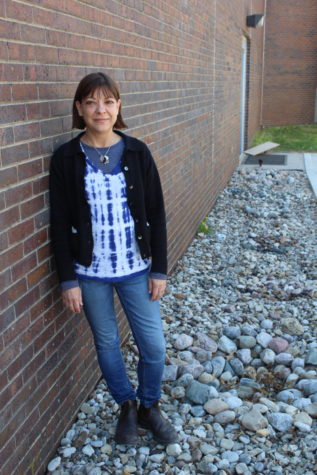 Tammi Kennedy
After teaching for 27 years, sculpture teacher Tammi Kennedy has made her mark on LHS' history. Now, Kennedy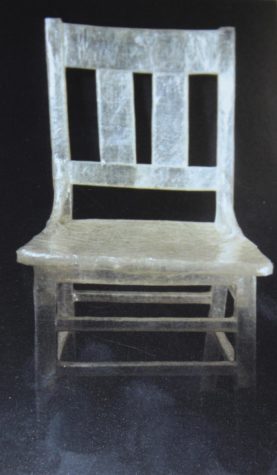 wants to focus on her own children. "I still have two kids at home," Kennedy said. "My daughter will be in eighth grade and my son will be in tenth grade. I'm probably going to be a substitute teacher where they go to school." Leaving
teaching was a difficult choice for Kennedy to make. "I will miss the people the most," Kennedy said. "I really enjoy the homecoming assemblies, when the kids are just on fire with energy." As an art teacher, Kennedy hoped to have everyone shape their own ideas onto a canvas. "She explained everything so everyone in the class would understand it," junior Rhiannon Lewis said. "She let us all come up with our own ideas, especially since it's an art class. She lets us all express our own views and ideas in a different way." Kennedy wanted students to express their ideas without fear of judgment. "Hopefully, I have accomplished inspiring young people to feel comfortable making art," Kennedy said. Kennedy has also pursued her career as an artist. She has won awards for creating a chair out of cellophane tape.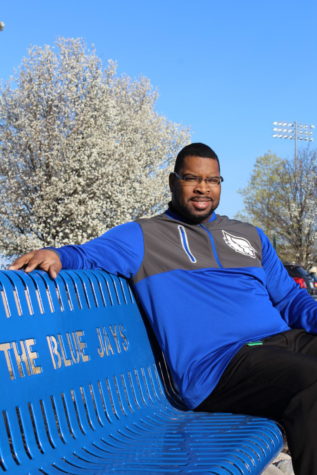 Edward Tate
Although he just arrived two years ago, Assistant Principal Edward Tate will become the new Principal at Central High School in Kansas City. "I like Liberty High School, I love Liberty Public Schools," Tate said. "This is an opportunity for me to 'get my feet wet' and get some experience being a head Principal." A member of multiple committees such as Grow Your Own Teacher, a program trying to attract minority teachers to Liberty and the Equity, Diversity and Inclusion Committee, Tate has helped grow the community around Liberty. "Tate has helped us grow our program," business teacher Scott Howard said. "He introduced us to the Youth Entrepreneur class, and that has been a huge success for us." Not only has Tate helped grow our community, but the community has also helped Tate develop as a person. "Liberty Public Schools is never satisfied with where we are," Tate said. "We're always wanting to grow and be better at what we do. That has translated into my mindset." In such a short time, Tate has come to know the Liberty community and has helped foster it. "That's what made it so hard for me to walk away from," Tate said. "This is the best district I have worked for."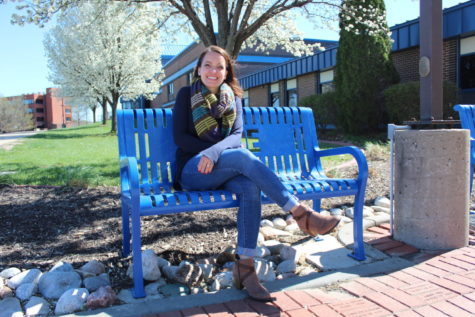 Christine Hernandez
After sharing her knowledge of German language and culture with her students for four years, German teacher Christine Hernandez is ready to experience her next adventure. "Through teaching my native language and culture I hope I broadened my students' horizon," Hernandez said. "I hope I instilled an appreciation for a culture other than their own." Hernandez taught German traditions and celebrations along with the langauge itself. "I enjoyed celebrating the Oktoberfest as well as the Maifest with my students," Hernandez said. "Additionally, I enjoyed the many laughs I shared with my students and co-workers." Although Hernandez has made a big impact on her students, it's Spanish teacher Charity Stephens that will miss the little things about her. "I'll miss being able to have lunch with her every day and chat with her," Stephens said. Hernandez was thankful to have gotten the chance to teach her German students. "Each one of my German students was wonderful in their own way," Hernandez said. "They have helped me to become the teacher I am today, and for that, I am grateful." Although Hernandez does not know where she wants to go, she is looking for options at the college level.