A Colorful Alliance
Members of GSA express how the club makes their lives better.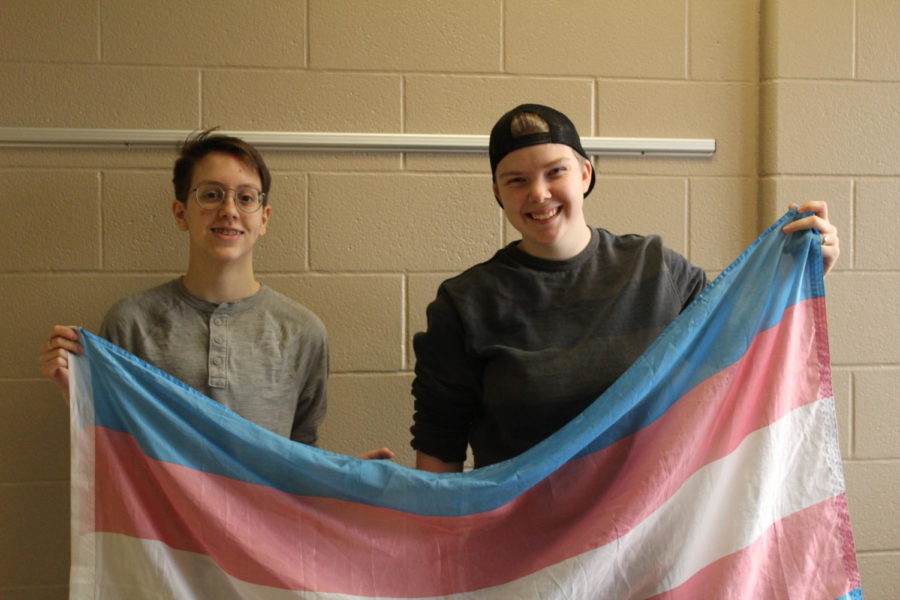 The Gay-Straight Alliance or GSA (soon to be the Gender-Sexuality Alliance) is a safe space for everyone. GSA meets in room 301 on the second and fourth Thursdays of every month during Liberty Hour.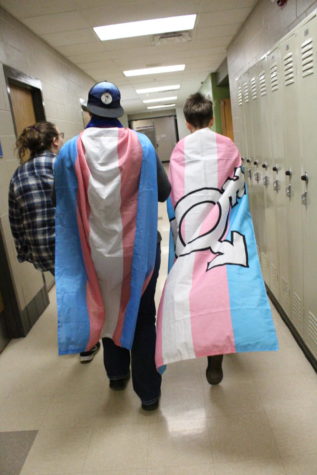 For some, it's also a place to make new friends.
"Last year when I moved here, I didn't have many friends," sophomore and copresident Parker Fox said. "GSA is a nice place to meet kids with similar stories and feelings."
Members agree the environment in the club is warm and welcoming. One main goal is to accept anyone and everyone.
"GSA provides an environment of safety and education," junior and copresident Elliot Lundy said. "We ensure that anyone who has only come out within this group isn't forced to come out outside of it. We also educate those throughout the school and community about the LGBTQ+ community to try and break misconceptions about it."
Lundy says the group has lessons for everyone.
"GSA is a place where I've learned about myself and other people's identities, so I can better understand and accept those around me," Lundy said. "GSA has helped me explore who I am, and it has introduced me to more people with different backgrounds and opinions than my own, which has ultimately helped me grow as a person."
The members and sponsors have a special bond.
"I love getting to know some of the students on a deeper level and I love helping educate those who are not familiar with the LGBTQ+ community," sponsor Nikki Duncan said. "I love that there is a safe space for some of our students who feel like they can't be themselves outside of our club meetings."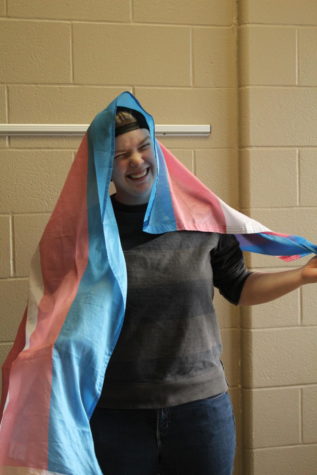 The club discusses things involving the LGBTQ+ community during most meetings, but they also have events within the club, such as Secret Santa.
"I hope the club does more activities outside of school in future years," Fox said. "Maybe even reach out to the community and go on field trips."
The members all hope the club has a bright future.
"My hope for GSA is to educate LHS in regards to the LGBTQ+ community, to do more community service and to continue to be a safe, respectful environment," Duncan said.