Advice From the Counseling Department
The Counselors of LHS provide wise words for students.
Hang on for a minute...we're trying to find some more stories you might like.
Lois Magnuson, Counseling Secretary 
   "If you want a meeting with a counselor, stop in the counseling office before school, after school or during passing period. Mrs. Allshouse or I will assist you in scheduling an appointment."
Tim Anderson, Counselor 
   "I'm going to be a new counselor this year, so I am most excited about meeting the students on my caseload and getting to know the LHS community."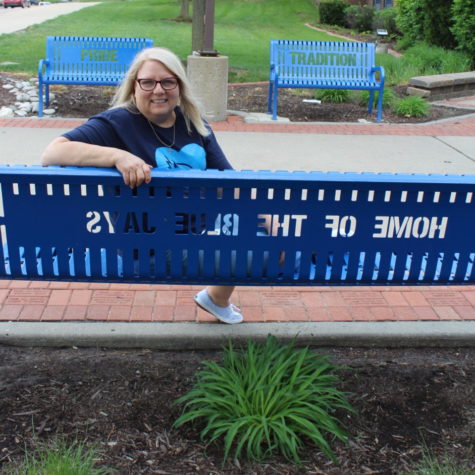 Cathy Mendez, Social Worker
   "All counselors are here to help students in multiple areas including for life after high school. Counselors can help students think of all their options including college, military and the workforce. We can guide you through the application phase of college."
Melissa Allshouse, Counseling Secretary
      "There are some important rules for the counseling office.
   1) Students should always sign-in and out on the 'white' computer on the shelves.
   2) Our office is a "one earbud zone"; students need to have one free ear to hear when we are speaking with them."
    Kris Boyle, Social Worker
   "Students can best manage stress by taking care of themselves physically​. If students are still experiencing stress, they can reach out to their counselor or social worker. Counselors and Social Workers can help students come up with more individualized coping skills or offer additional resources."
  Trilaina McCallum, Counselor
   "Be kind, be respectful and watch your words. You never know anyone else's story and have no idea what others have been through, or are going through. Be compassionate and show empathy.  You can be empathic and show concern for others even when you do not agree with them."
Nancy Laven, Registrar
   "Make sure that if you're in credit trouble you attend summer school. Listen to your counselors when they give you advice on courses that they recommend to you."
Nikki Duncan, Counselor 
   "Students must complete certain classes and credits to graduate- 25.5 total credits. All this information can be found on the Counseling Page. The Counseling Page has so much information. I recommend all students look through it to find opportunities that could help in the future."
    Scott Gillespie, Counselor 
   "Know yourself and what you need to be successful. Then seek out those opportunities and use them to your advantage. If you need help in certain subject areas, use Liberty Hour, talk to your teachers and ask for their support on the topics you're not understanding. If you're feeling overwhelmed and need some time to relax and unwind, use Liberty Hour for that purpose."
Brenda Wiederholt, Counselor
   "We try to meet the needs of all students. We are open to suggestions for what is needed at LHS. Our goal is for students to feel welcome in our department. We want students to come to us when they are both struggling and celebrating."
   Want more information? Click here!