A Faithful Farewell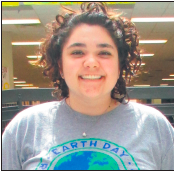 Hang on for a minute...we're trying to find some more stories you might like.
Baccalaureate is a Liberty blessing on the graduating class. The celebration will be held on May 13 at 7:00 pm at Pleasant Valley Baptist Church. While the date and time are set in stone, many seniors may still find themselves asking, 'what is baccalaureate?'
"Baccalaureate is the prayer service for the seniors who are graduating," senior Jordan Cowger said. "It's optional, but I think that it is an important tradition and another celebration of reaching the end of high school."
Senior Jay Butler has first hand experience with baccalaureate services.
"I went last year because I was in chamber choir and we sing at the ceremony," Butler said. "It's somewhat a celebration of seniors graduating. I think it will be a nice experience with the rest of
the class."
Preparations have been made for baccalaureate to make the seniors' experience the best it can be.
"The baccalaureate service will involve several ministers from local churches, hymns, prayers and a sermon," Reverend Nikki Cooley from First Presbyterian Church said. "To prepare, a location big enough to hold everyone must be selected, ministers are selected-especially those who have children graduating or a close relationship with graduates are asked to participate. Music, speakers and scriptures are selected and the program for the order of service is created."
Graduation can be a hectic time and anticipation for the big day can be stressful. Baccalaureate may help provide some relief by allowing seniors to get together and celebrate.
"It's a really good religious experience," senior Madison Perry said. "It relaxes you before the big day. It's a good time for the senior class to get together and do something."
Getting together to celebrate graduation holds value for many seniors. Going off to college often separates students from friends. Baccalaureate is an opportunity for seniors to see those faces one more time and reflect on their time in high school.
"Baccalaureate is a time where you celebrate high school. After that you're graduating and looking forward," Butler said. "It's that final step of high school before you move on. It's the final remembering of what you did in high school with the the people that you're with. After that it's graduation and college."
Baccalaureate has been celebrated by many senior classes. Students attending recognize that the tradition is one that needs to be kept alive for future classes.
"It's a valuable tradition because religion plays a big part in a lot of people's lives," Perry said. "It's something that a lot of us have in common and even if not all of us have the same religion it's good to get together and celebrate."
Senior Bailey Eddy agrees.
"I think it's valuable for people who find value in spiritual services," Eddy said. "I'm glad that it's an addition to the traditional graduation ceremony for people who wish to have a church service."
Although baccalaureate is not put on by LHS, the celebration will feature a performance from LHS students.
"I was invited by the choir director to perform," Eddy said. "They will have music, performances and prayer services."
The 32 chamber choir members have been hard at work rehearsing their music to prepare for the performance.
"The songs being performed definitely have a religious message and usually they have some kind of positive message of sending students forth in their next phase of life," Heruth said. "The Liberty-Area Ministerial Alliance organizes the service. The pastoral staff of many denominations are represented and lead or participate in the service. "
Baccalaureate is the time when the Liberty community gives its final blessings to seniors.
"It's one last celebrations before the big day so you can celebrate graduating and going out into the real world," Perry said.