The Americas Unite in KC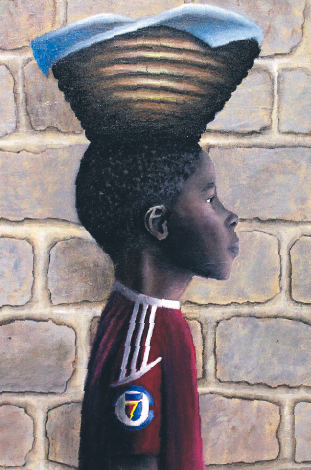 Imagine an exhibition for art students where the entire KC Metro area gets to observe and admire. Add an organization that helps unite countries. After that, insert important figures like Mayor Sly James. What do you get? You get the Grand Boulevard of the Americas Student Art Competition Exhibit.
   Art students have a unique way of expressing themselves, but it is sometimes more difficult for their work to be seen.
   The Pan American Association of Kansas City held a student art competition exhibit at ArtsTech in Downtown Kansas City on the evening of January 6.
   "I'm going to guess that there are not frequent opportunities for students from around the area to display their art side by side with other students and I think that's especially true when you add in that this has a very definite theme," Mayor of Kansas City, Sly James said. "I think this is something that allows students to get out and see other students from around the entire Metro Area and see how they measure up and see how the art measures up and maybe pick up some newideas or exchange information."
   The students created a representation of a country of their choice from one of the Americas. The art showed the culture, people and traditions of the country rather than any political interests.
   "I chose Chile because the Chilean style of art and street art was the most vibrant and colorful of the countries we had to pick from," junior Kaitlyn Heishmann said.
   Senior Shannon Best also represented Chile.
   "Mine represented the recent lava eruption and in front the volcano eruption are two people doing the traditional dance," Best said.
   The Pan American Association was promoting the Americas through artwork.
   "Our goal was to educate young people about the countries of the Americas through art," Pan American Association President Jim Malouff said. "They do two things; they advanced senior art education and they're getting cross curricular education."
   Using different media
   "I started off with acrylic paint and I went over with chalk pastel," senior Sarah Ragan said. "I had a lot of problems with it. I really like [acrylic], but I didn't have many reference pictures and it wasn't really working out, so I switched to chalk to make it more expressive and colorful."
   Some students used the sports culture to enhance their art and make it more personal.
   "I had known that Argentina was a big soccer country and I wanted to focus on that," Ricker said. "It had the sun from the flag setting over the water with a soccer ball reflecting in the ocean and a bright dynamic sunset."
   Other students utilized declining socioeconomic conditions to highlight the good in the country.
   "The real reason I picked Haiti is because I think it's a beautiful country and there's a lot of poverty, but I wanted to show how it's pushed through the hard times it's had," Ragan said. "I had the three people in the front in red clothing to show love and red is one of the country's colors. I put them on a street in Haiti to show what it's actually like there."
   Students had free reign on how they wanted to portray and create their piece, but the goal was to create unity of the countries.
   "I really enjoyed watching students connect their research about cultures to the artw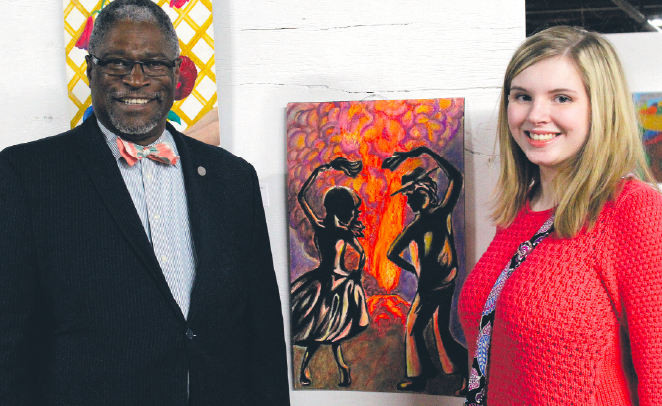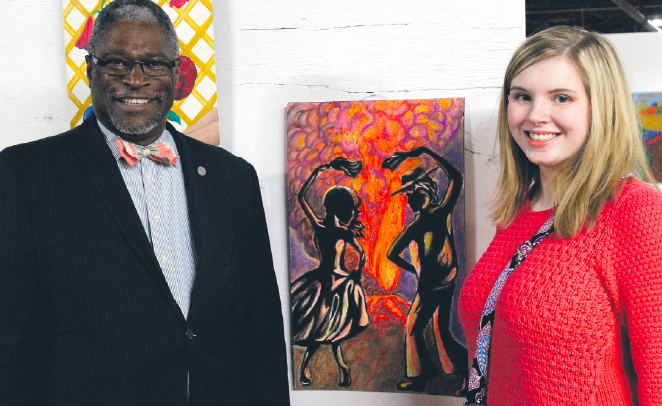 ork and seeing the finished work in the exhibition," art teacher Debra Martin said.
   The artists' originality is what brings the viewers to appreciate their pieces.
   "My favorite part is just looking around and seeing various interpretations of things and the mediums that are being used," James said.
   Students worked very hard to create nothing short of a masterpiece.
   "I'm just absolutely amazed at the student art," Pan American Association member Licia Clifton-James said. "I'd just like to say how talented the students are around the city and we are so proud, absolutely proud."