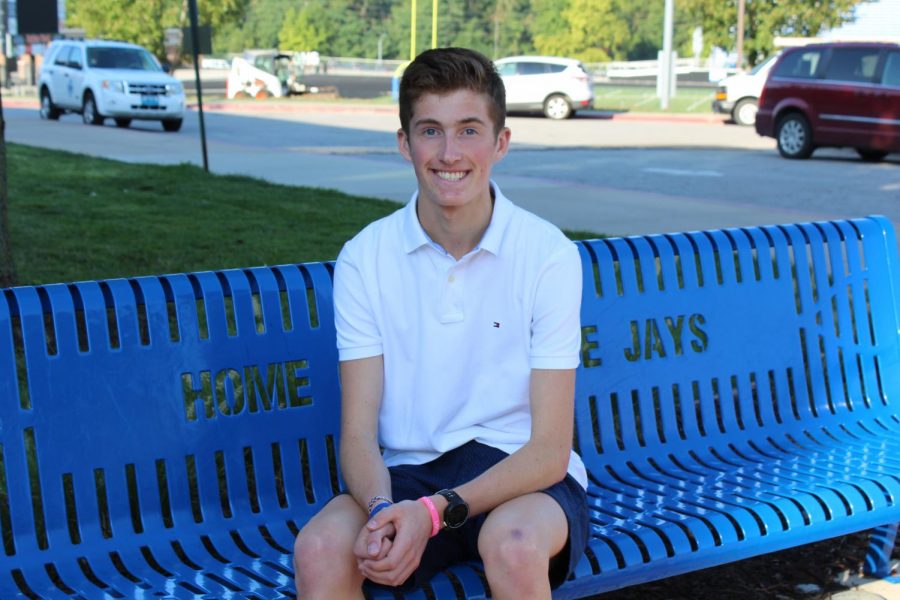 Coming off of a summer full of working, running and spending time with friends, senior Anthony Savastino is ready to get his senior year started, but most importantly, to figure out what to do when it ends.
"Right now I'm just kind of trying to figure out what I am going to do at the end of senior year. I am trying to narrow it down and find what I really enjoy.  "
Savastino is excited to jump into the role of being a reporter for the newspaper and is ready to try something new for his last year of high school.
"I am excited to see what newspaper is really about. I read the newspaper every month, but I don't get to see the behind-the-scenes side of it. I think it is going to be really interesting. "
He hopes that he can bring his involvement in and knowledge of sports to The Bell staff.
"I actually decided to join newspaper because I had ELA class with Mrs. Oyler, and she realized that I did sports marketing and liked some of the stuff I wrote in class. She thought that I could do some sports stuff for the newspaper. I'm excited about it because it's something different."
Involved in both cross country and track, Savistino loves both the physical and mental sides of running.
"Running not only makes you physically tough, but also mentally, and it's just really good for your overall health."
Besides from the track and early morning runs, Savastino can be found helping in the production of the football games as a member of Sports Marketing and completing his duties as a member of the National Honors Society.
Anthony Savastino, Reporter
Apr 08, 2020

One Team, One Dream

(Story)

Feb 25, 2020

Eat. Sleep. Swim. Repeat.

(Story)

Feb 11, 2020
Dec 20, 2019

Last Race for Liberty

(Story)

Dec 20, 2019

Success Never Sleeps

(Story)

Nov 08, 2019

Behind the Scenes

(Story)

Oct 08, 2019

Practice Makes Perfect

(Story)