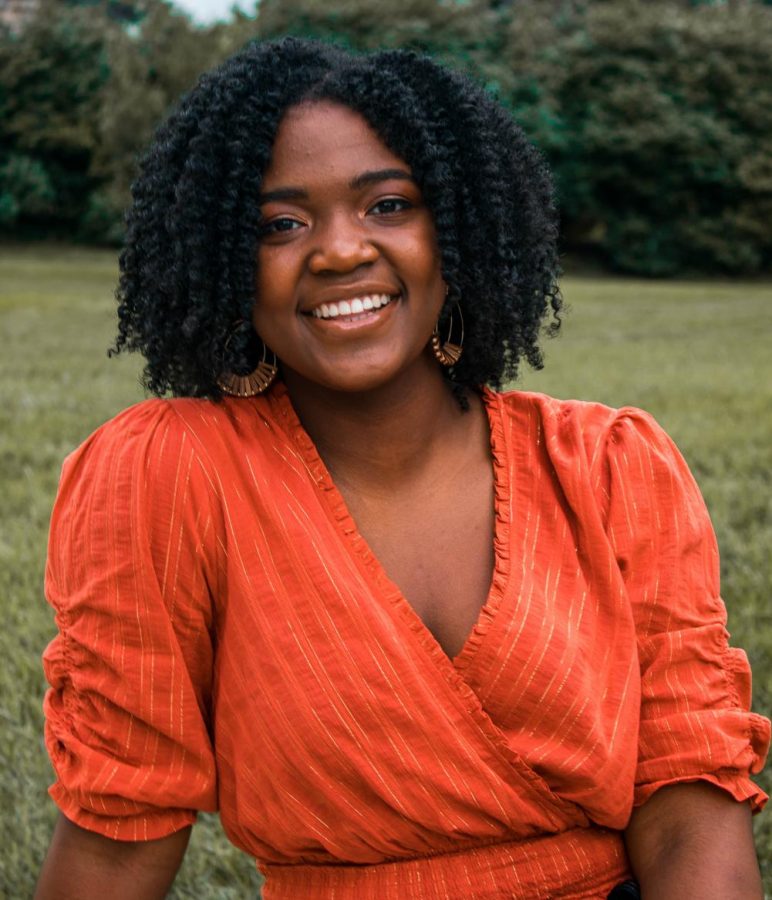 Senior Paige Hodges has always loved writing and reading, which fits perfect with one of another passion of hers: being a young journalist. 
   "I have always liked writing and reading. Since joining the newspaper staff, I have grown to love journalism and value journalists. I feel empowered by being a student journalist, because the work of a journalist has a has a huge impact on culture," Hodges said. 
   In her freetime, Hodges enjoys reading, listening to music, and binge watching her favorite television series. Aside from being the best online editor and in depth section editor she can, Hodges plans to figure out her plans for after high school. She doesn't know where she wants to go to college, but she hopes wherever she decides will help her grow and find her purpose in life. Hodges has recently found that she wants to pursue a career in education, and possibly teaching other students how to be journalist. 
   "I also want to figure out my strengths and own them," Hodges said. "While I can easily say all of my weaknesses, I would like to be able to proclaim my strengths with confidence."
Paige Hodges, Online & In depth Editor
Oct 21, 2020

Jay Watch Series : Junior Jackson Harrison

(Story)

Oct 09, 2020

Great Time to be a BlueJay

(Story)

Jul 01, 2020

Protests Against Police Brutality

(Story)

Apr 28, 2020

Terminating the Racial Target

(Story)

Apr 08, 2020

Uniting From A Distance

(Story)

May 30, 2019
May 06, 2019
Apr 04, 2019

Junior Gianna Filardo

(Story)

Feb 10, 2019

Liberty Hype School

(Story)

Jan 18, 2019
Dec 17, 2018
Dec 17, 2018

Are college-level classes worth it?

(Story)

Nov 15, 2018
Oct 03, 2018

Swimming to Success

(Story)

Aug 28, 2018

Freshman Survival Guide

(Story)

Apr 10, 2018