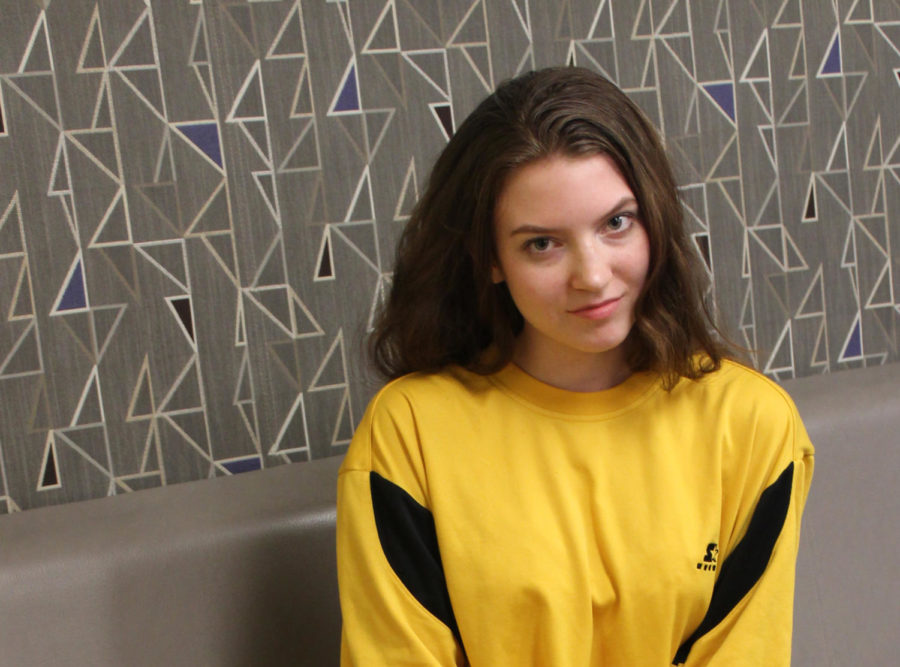 Senior Haley Stephenson is on her way to success for this year and the next. As of right now, Haley really enjoys being apart of The Bell staff as well as the school's broadcast, KLHS.
"I have met so many amazing people that I never would have met otherwise," Stephenson said.
Haley also stated that her four years of dedication were amazing because of those amazing people she got to meet. For next year, Stephenson plans to attend Maple Woods Community College.
"I am passionate about fashion and textiles, as well as business and writing so I'm going to use my time in community college to reflect inwards and figure out what I want to do with my life," Stephenson said.
In her future, Haley would love to travel to Amsterdam because she once read that it was the happiest place to live.
"They are very liberated there in almost every way that we aren't here," Stephenson said. "I think I would love it there,"
For the freshmen of 2018, Haley's advice would be to reflect on who you are and who you want to be. She states that your four years of high school are going to hold immense changes for you and everyone around you.
"You will have many good days and tons of bad days that will beat you to the ground and make you forget why you're here, but it's up to you to make every day count towards the bigger picture," Stephenson said.
Stephenson wants to live her life by a quote made by one of the most famous rappers out there.
"A wise man named Drake once said, 'strength isn't always shown in what you can hold on to, sometimes it's shown in what you can let go of'."
With her wise advice and strategic plan for the future, Stephenson is surely destined for success.
Haley Stephenson, A&E Editor
May 29, 2019

Senior Staff Says Goodbye

(Story)

May 23, 2019

Senior Devante Haros

(Story)

Apr 25, 2019

It's Getting Hot in Here

(Story)

Apr 23, 2019

Are students at LHS environmentally aware?

(Story)

Apr 04, 2019

Like, Comment, Subscribe

(Story)

Feb 04, 2019
Jan 31, 2019
Oct 04, 2018

Another Day Another Netflix Review

(Story)

Apr 20, 2018
Mar 22, 2018

School's Out, Show's Out

(Story)

Feb 07, 2018
Feb 06, 2018

Nothin' But Netflix

(Story)

Dec 19, 2017
Nov 28, 2017

The Gift of Giving

(Story)

Oct 01, 2017

Is Open Parking Efficient?

(Story)

Sep 28, 2017

Between the Lines

(Story)

Mar 10, 2017
Nov 30, 2016

Shine Bright Like A Sapphire

(Story)

Nov 29, 2016

Shine Bright Like A Sapphire

(Story)

Nov 02, 2016

Oversea-ing Education

(Story)

May 12, 2016

Teacher Send-Offs

(Story)

Mar 11, 2016

The Road to Nationals

(Story)

Jan 11, 2016

Liberty Designers

(Story)

Sep 25, 2015

There's No Place like Homecoming

(Story)