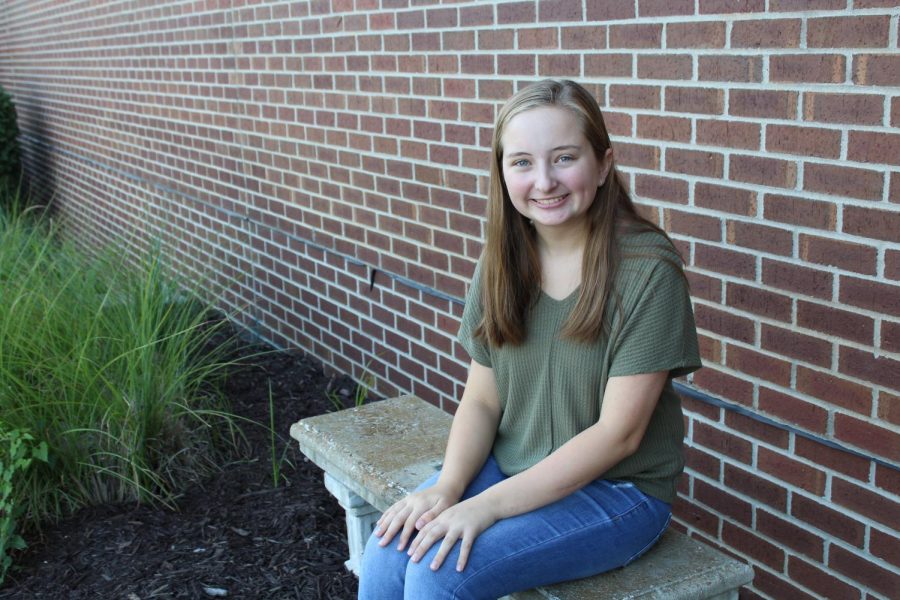 Junior Emma Stauffer loves being on The Bell newspaper staff. Stauffer has always been interested in journalism since 6th grade. When she first came to LHS she was nervous about joining newspaper so instead, took the class journalism. Journalism is where newspaper sponsor Lori Oyler noticed Stauffer's skills and persuaded her to join the following year. This will be Stauffer's second year on the Bell staff.
"There are so many things I love about being in Newspaper. I just love the people in here and the team aspect," Stauffer said. "I like being able to hold that newspaper and knowing that I contributed to it."
Stauffer is involved in the Be Kind and Unwind Club, is a student ambassador and is now applying to be in the National Honors Society and Spanish Honors society. Outside of school Stauffer likes to spend time with friends and family.
Stauffer really likes watching Netflix. When watching Netflix her go-to show is The Office. When choosing where she wants to go get food, she likes to choose Italian.
In the future, Stauffer doesn't know exactly what she wants to do but has a few ideas.
"I'm definitely interested in going into journalism, but I'm not 100% sure about that. I'm also interested in maybe going into the medical field," Stauffer said. "I'm pretty confident that I want to go to college and what I want to do will require me going to college at some point."
Emma Stauffer, Features Editor
Apr 23, 2020
Mar 03, 2020

Are students aware of their options after high school?

(Story)

Mar 03, 2020
Jan 31, 2020

The Journey of a Lifetime

(Story)

Dec 20, 2019

Freshman Grant Herzog

(Story)

Nov 05, 2019
Oct 08, 2019

New Year, New Rules

(Story)

Oct 08, 2019

New Counselor in Town

(Story)

Sep 30, 2019

Farewell Rose and Penny

(Story)

May 15, 2019

Campaigning for Council

(Story)

Apr 17, 2019

Freshman Jack VanSickle

(Story)

Apr 03, 2019

Comparing the Classics

(Story)

Feb 06, 2019

Sophomore Sarah Shores

(Story)

Jan 18, 2019

The Flying Trailblazers

(Story)

Dec 12, 2018
Nov 07, 2018

International Dreams

(Story)

Oct 15, 2018

Spotlight on Patrick Sheeley

(Story)