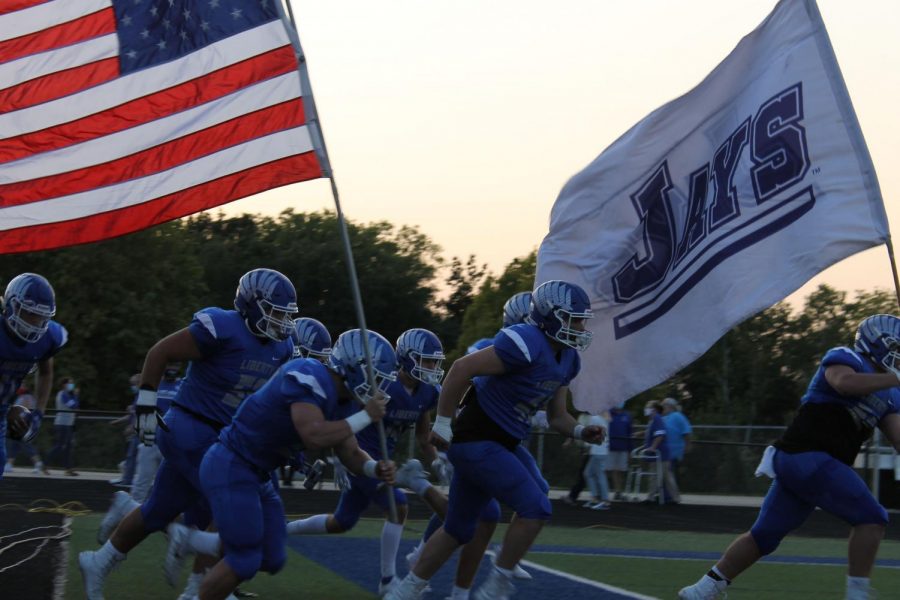 The Liberty football team has defeated every team that comes their way this season. And with a current record of 6-0 it's hard for people not to take notice.
   During the first few weeks of the high school football season, the chiefs announced the Missouri and Kansas 'coach of the week' recipients. The awards went to LHS's very own head coach Chad Frigon, and Lansing High School's coach Dylan Brown.  
   "I was happy to receive the award," Frigon said. "Mainly because it recognizes the accomplishments of our team getting off to a good start, which was important, especially after coming off of quarantine and other challenges we faced over the spring and summer."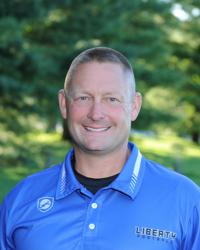 At the time, Liberty was off to a great start of the season; winning against Blue Springs, rival team Liberty North and Lee's Summit North. But the Blue Jay team's momentum didn't stop there; they continued racking up wins and eventually became the number one team in not only the Missouri area but also the Kansas City Metro area (Missouri and Kansas combined).
   Aside from the honor of having a coach acknowledged by recent Super Bowl champions, both teams received a $500 player health and safety grant from the Hunt Family Foundation. Both coaches were gifted with footballs autographed by Chiefs head coach Andy Reid, along with a certificate describing their award. In addition, the coaches are now considered contenders for the Eric Driskell Coach of the Year Award, an annual award granted by the Kansas City Chiefs. The award is a commemoration of three-time Chiefs' Kansas coach of the year and former Blue Valley High School football coach Eric Driskell.  
    With a great start to their season and an award-winning coach to lead, the bluejays are on their way to a lot more success. If you don't want to miss it? Just follow our Twitter account and the KLHS Facebook to stay up to date on everything Liberty sports. You can also subscribe to KLHS Live sports channel to see any upcoming or previous games.