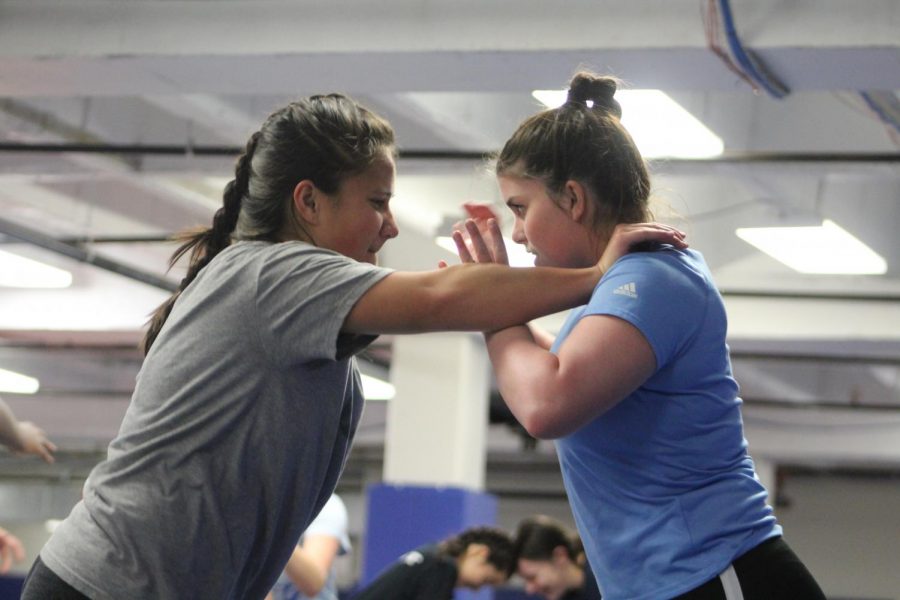 What makes a good team? Is it the hours put into the sport? The effort? The teamwork? The leadership? This year, all of those pieces are coming together for the LHS wrestling team.
"We have a lot more wrestlers that are going to step up and be leaders, both by example and with their voice. We had that leadership last year, but we have more kids this year that are willing to step up into that role," assistant coach Kellen Laws said. "The only month we take off is August, we have kids work the entire spring and the entire summer. We wrestle in big national tournaments to make it so that whenever they show up to the state tournament it's just another day."
There are other factors that have also been introduced to the wrestling team this season. There is a new wrestling room, which affects the team in a big way. This new wrestling room will take up the entire space of the old weight room and include all new mats for the wrestlers to use.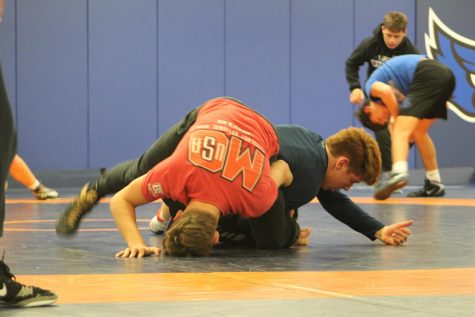 "It's going to be really nice as far as having a lot more kids. We can utilize the space a lot more," Laws said. "We're not going to have kids all over each other. There's a lot less chance of having kids get injuries with kids getting really close and compact. We can separate everybody, with the more experienced kids, the younger kids and girls."
Many people may not know that girl's wrestling has been an officially sanctioned sport in Missouri since last year. On top of boys wrestling, LHS is also now home to a girl's team.
"Last year we really didn't have any sort of interest," Laws said. "This year we have anywhere from eight-10 girls that have come out."
With interest growing in girls wrestling, the coaches have been trying to figure out how girls wrestling will look along with boys wrestling, especially at the match that LHS hosts.
"We are setting up a schedule for the girls right now," head coach Dustin Brewer said. "Some of them will be at the same meets as the boys and some of them will be separate. Actually, here at our tournament, we are going to do both girls and boys this year."
Girls wrestling at LHS may be a new sport but there definitely is interest and motivation to keep the sport going.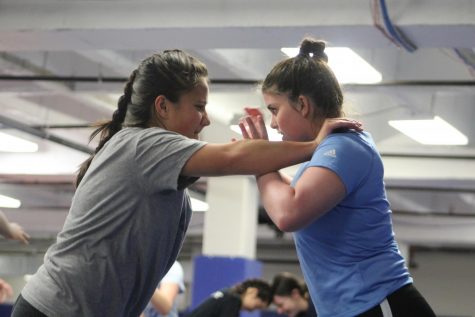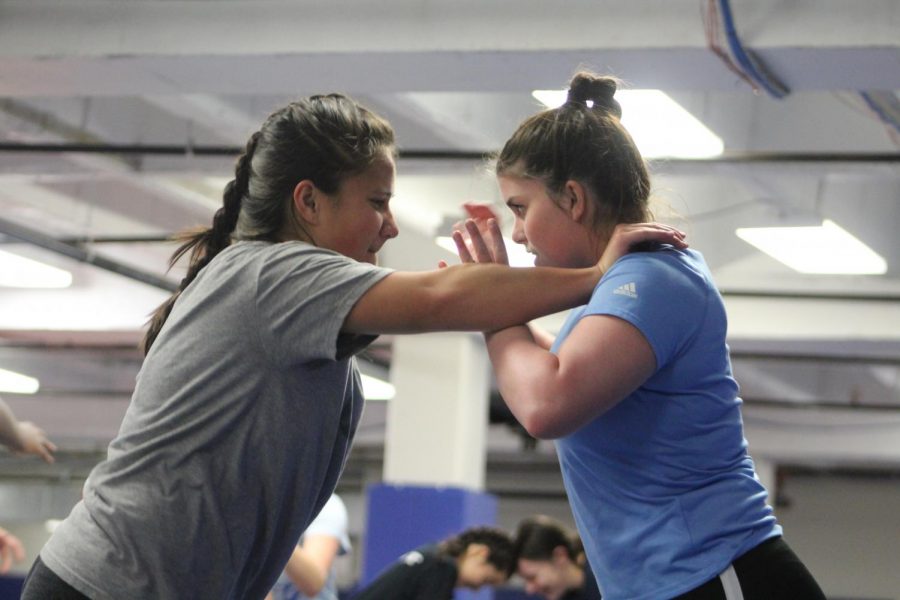 "If you are a girl and are looking for something to do during the winter, don't be afraid to come out a try wrestling," junior Kai Breeden said. "Even though we all struggle with different aspects of wrestling, we get to help each other and teach each other new things."
With the wrestling team finishing in second place last year at State, the team has big goals for this year and they know what they have to do to win a championship.
"We've been going to practice every chance we get and work hard every day," senior Jeremiah Reno said. "The team is working more on stance, motion and defense."
The team is not only working hard to improve, but they have a lot of returning wrestlers that add to the team.
"We have a lot of really good seniors," senior Ross Manion said. "Last year we only had three seniors and now everyone is more experienced. It's going to be a good season."
In addition to the overall goal to win State, every person on the wrestling team has individual goals.
"I just want everyone to improve and get better," junior Olivia Peetoom said. "We are taking everything little by little and breaking it down so we can improve and perfect it."
Overall, the wrestling team is looking for big things this year.
"We try not to focus on the big tournaments and not create a big deal, publicity and hype for one specific dual tournament," Laws said. "We try to go into each and every dual the same way, treat it just like its anything normal and not let anything get too high or too low."
Senior Jeremiah Reno
"I have been wrestling for thirteen years and I am very honored to not only win for my school but to win for my teammates and my family. I plan on spending my last season here at LHS working on my weaknesses and turning them into strengths. My goals in wrestling are to win the NCAA championship and to someday go to the Olympics to represent the US."
Coach Dustin Brewer
"Jeremiah is a great wrestler and gets lots of well-deserved recognition. Jeremiah is hard-working and dedicated, he is the first one to walk in as well as the last to leave. He is very coachable and always trying to get better, which is why he is a great athlete to coach."
Teammate Senior Greyden Penner
"Jeremiah pushes himself as well as the team to get better. He is constantly putting in work and making sure the team is also. Jeremiah puts effort into every practice, he is always doing what he is supposed to do. I am going to miss his presence on the team."