My Chemical Romance The Black Parade Review
Ari Revella relives the 2000s by taking a relisten to his first obsession in music.
My Chemical Romance is known for being one of the most theatrical and energetic pop-punk bands of the 2000s, and "The Black Parade" is their peak. This is their third and most popular studio album, following their second album, "Three Cheers for Sweet Revenge." My Chemical Romance was arguably my first musical phase, or obsession when I was eight. I re-found this record again on Christmas Eve of last year, I gave it a re-listen, and it still holds up today.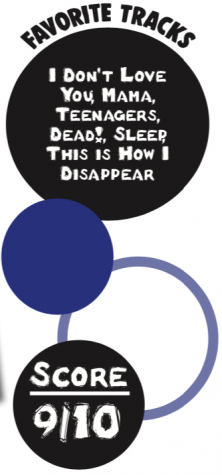 First, and most importantly, "I Don't Love You" is still my favorite track from this album. It's a perfect punk slow jam with an amazing chorus and an emotional performance from MCR frontman Gerard Way. With heartfelt lyrics, such as the chorus "When you go, would you even turn to say // I don't love you like I did yesterday", and overall it's just a beautiful song. It fits perfectly into the story as well. I still scream the chorus in the car to this day. I have nothing bad to say about this track.
"Mama" is a very close second for my favorite song here. The expressive vocal performances, the bouncy instrumentation and production, and the dark lyrics being really pessimistic create an almost Broadway feel. It's catchy and it's fun.
"Dead!" is also another highlight for me, with another sticky chorus, theatrical vocal performances and is overall an amazing tone-setter to the album alongside its sister track, "The End," which is an amazing intro to the record. I wish "The End" was better as a stand-alone song, for example making it longer and more grand rather than just an intro, but I still go back to it.
"Disenchanted" is my favorite track in the last leg of the record, with the tongue-in-cheek lyrics, like the chorus saying "This is a sad song // with nothing to say," but contains a compelling and emotional performance from all of the members as well. And the final climax of the song is just fantastic. The closing track, "Famous Last Words," while being far from a bad song with a fantastic chorus, is a slightly underwhelming closer. It just might be my least favorite track here.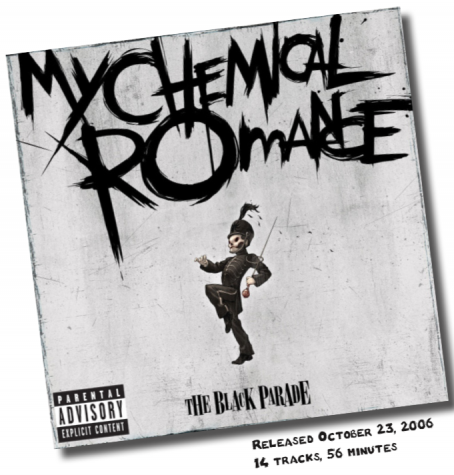 That leaves "Welcome To The Black Parade," My Chemical Romance's biggest hit. I actually love the song, but within the context of the album, it just doesn't beat my top five favorites. Obviously the first verse is iconic, "When I was, a young boy // My father took me into the city…" along with the chorus, and the climactic ending. Regardless, this track deserves its hype. "Blood" is the bonus track, and while it does add a bit to the story, showing how the character got to this place in his life, it doesn't add much to the overall album experience.