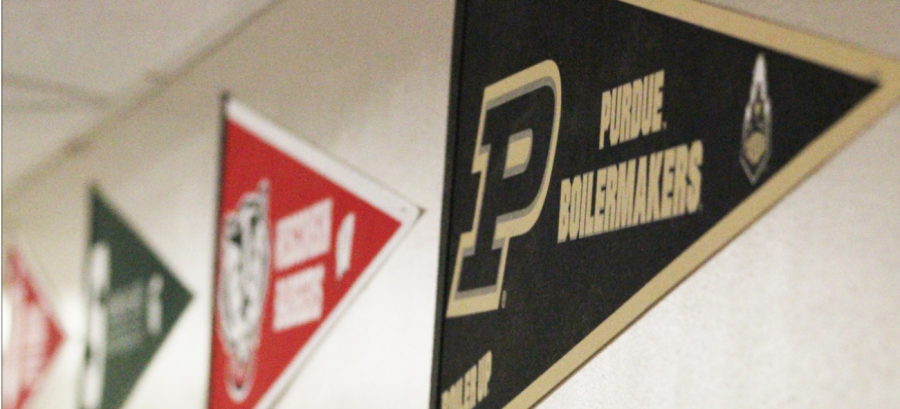 Staff Vote – Yes: 12  No: 7
From attending college, going to a trade or vocational school, joining the military or becoming a part of the workforce, students have many options after leaving LHS. There are many educational paths to achieve each of these, and LHS offers many resources to help students. But are students fully aware of all of these options?
Some of The Bell staff members feel that LHS puts a heavy emphasis on students attending college when the reality is that college is not the best fit for everybody.
For some students, financial troubles, the expectation of family members and other factors play a part in their decision-making process when it comes to their post-high school plans.
For others, their interests and goals are more directed towards hands-on work and trade or vocational school is more practical. Some students choose to join the military or enter the workforce after graduation.
Opportunities that the school offers such as NCAPS, Career Center, KC Tech Academy, the A+ program, internships, college fairs and careers fair are created with the intent of assisting students in their after high-school preparation and decision making.
One staff member pointed out that many students have an abundance of work and responsibility when it comes to their classes, and are more focused on that than trying to determine their post-high school plans. Many students feel pressured to take specific classes to meet course requirements and don't really have the opportunity to experiment and try new things. For some students, they choose not to take certain classes because they hope to achieve a certain grade.
With the pressures of applying for schools and scholarships, many students choose to prioritize getting a high GPA rather than trying new things.
Several staff members concluded they feel like students are aware of the options after high school, but have difficulty determining which one is best for them. However, another staff member said students need to be responsible for actively seeking out opportunities.
This can be done by visiting colleges and schools, talking to the military recruiters that visit during lunch, or talking to people doing the job you are interested in. Simply making connections in the community and in businesses by calling, asking around and talking to former employees can help students interested in a specific career.
Finding a mentor in the field you want to go into can also be beneficial.
Career Navigator Tim Anderson in the counseling office can help students trying to decide their plans after high school and the best way to get there.
It's important for a student to weigh all of their options, and really think about what's going to be best for them and align with their goals.
For more information about different options after high school, check out this month's in-depth story.