Just Dance Revolution
Just Dance has been a popular game since 2009. The newest version is more modernized and makes it widespread across many platforms.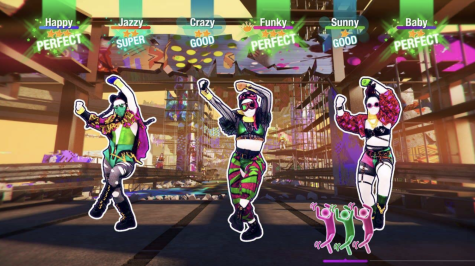 The thirteenth game of the Just Dance series came out on Nov. 4 2021. This continuous production, since the original installment in 2009, has only continued their advancements in making each new chapter to the succession different. The game since production has been rated for everyone and people continue to dance to new and old songs on the game. Little changes like the format and layout have been made. Also adding in new faces for the characters and the songs for this year.
"It seems to be more fluid and difficult," freshmen Rebekah Segura said.
According to the ClutchPoints article, "Just Dance 2022 Review Scores: Is Just Dance 2022 any good?" The game has made multiple modes for various types of players. This includes kid's mode, co-op mode and multiple types of difficulty.
"I am myself a dancer," Segura said. "So it is really fun to have something to dance with my family and friends without having a complicated dance."
Another added feature seen with each passing year, is the new song's added into the ever growing sequence of genres, making the genres more and more mainstream.
"I think that it's fine just as long as they don't lose the overall purpose of the game," senior Aiden Pendergraft said.
As the games continue, the consoles can continue to grow. A few of these consoles are the Playstations, Nintendo Switch and Xboxs. With the different consoles it means a contrasting way of controlling the game as well as a formatting change.
"I think that it is being more modernized," Pendergraft said. "Which is a nice touch showing that they are growing."
Leave a Comment