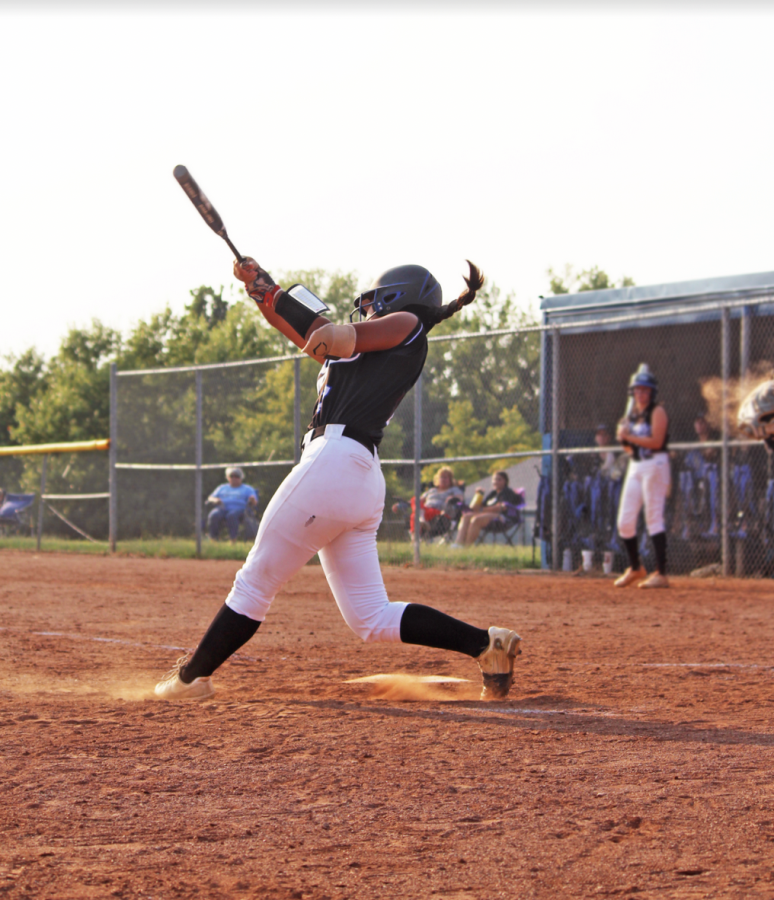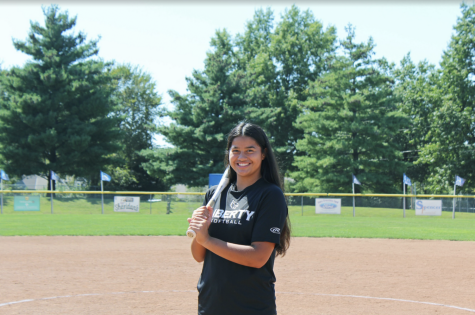 When she's on the mound she's fired up and ready to go. Getting out of her head and preparing for the best pitch she can give regardless of how good the batter is, she's focused on doing the best she can do for not only herself but her team as well. That is what it's like at the beginning of a Varsity Softball game for freshman Malia Cabuyaban.
At a game on Sept. 9 pitching against Liberty North, the team was in the second inning with two outs. Cabuyaban pitched and got their last out, but in the middle of the pitch she tore her ACL.
"We didn't expect my ACL to be torn so when we first heard about it I was very surprised. It was very hard to even process but the only thing I can do now is focus on recovering and being there for my teammates, my coaches and everybody," says Cabuyaban.
Touching on her injury is important to her because she feels a lot of people put her on a pedestal because of her skill level, she is ranked #74 in pitching nationally for the class of 2025. She wants to break the standard that athletes are different from others because of their skill as if they can't get hurt just like anyone else, and if they mess up they're all of a sudden not worth the hype given to them by others. As fast as they get it all of a sudden it's gone.
"This really helps remind people that we're still humans and we still injure ourselves mentally and physically. I just want this to be heard about," says Cabuyaban.
Though her injury was hard for her she has had a great time so far with the people she has met and became friends with on the team.
"When I made Varsity, I was really excited to be able to play with a lot of the upperclassmen because I know how much of a family they create and how nice they are to each other. It's nice to be able to play and practice with them," Cabuyaban said, "Being able to share putting everything I have on the field with the teammates and the girls that I love is really something I can't explain. It's just something else, all of us working together to achieve one goal is just something I can't describe."
Cabuyaban earned her spot on Varsity, not from luck, but from her pitching and batting capabilities. On average Cabuyaban throws between 60-63 mph. She's played the sport since second grade. Assistant Varsity Coach, Zach Werner, has been scouting her since she was in elementary school. He says her addition to the team has helped them in many ways.
"It's a big change for us. It's another arm we can rely on to pitch. It's another really talented player that can provide not only pitching but defense hitting for us and depth along with talent to help our roster," said Werner.
Sophomore Sierra Persinger, catcher for the team, expressed how Cabuyaban is not only a great player but a great friend. Cabuyaban's addition to the team was a positive impact even though her injury wasn't as positive as she is.
"She's hilarious. She is so funny. She's very confident and she is not shy at all. She's just hilarious and one of my favorite people," Persinger said. "She brings all the energy all the time, so it was a bummer when we found out she tore it."
The injury has made a huge impact on Cabuyaban but she is trying to keep a positive mindset while focusing on getting healed as quickly as possible so she can still be there for her team.
Check out the LHS Softball's Twitter page.