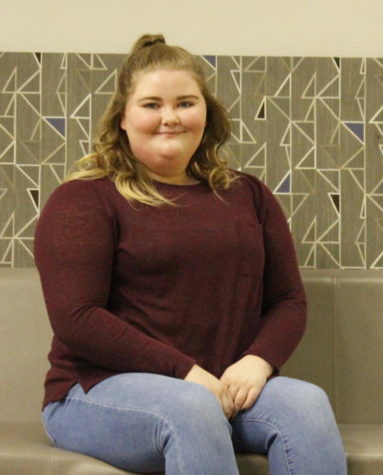 Sophomore Sidney Lowry is ready to explore the world but first the school as a new member of The Bell staff. After going through the class catalog her freshman year she lightheartedly jotted down Journalism onto her schedule. "I saw Journalism and I just wrote it down because I needed the extra half credit," Lowry said. " I ended up liking it a lot."
With some recommendations and an exciting Journalism I experience, Lowry decided to join Newspaper staff second semester. Lowry even has several budding friendships connecting her with the class already, including the encouraging advisor who had her in Journalism I. "I'm friends with Zahra and Caroline and they would say, 'yeah you should join,'" Lowry said. "So finally I said sure."
Lowry, however, is pretty familiar with trying new things and aiming for new heights. Her elementary school tutor made sure to give her plenty of positive peer pressure, setting her up for harder classes in high school, along with being more open to trying new things in school.
"By the end of all the tutoring, I really liked it," Lowry said. "School wasn't necessarily a job anymore, it was a fun thing I got to do."
This can-do attitude took Lowry to high and low places; attempting new skills like playing the guitar and bass, playing sports for years like volleyball and now pursuing newspaper in high school.
These next few years, Lowry believes being on The Bell will open her up to new people, clubs and events she's never seen or heard of before. Lowry has high hopes that she can continue her love for adventure beyond high school.
"I love to travel. I don't travel much, but I love it when I do," Lowry said. "[After] I went away to Colorado over the summer I said, 'maybe I want to be a travel journalist or a traveling chef.'"
Wherever Lowry may go, she is sure to have a great time getting there.
sidney lowry, Reporter
Oct 15, 2018

Are Students at LHS Politically Aware?

(Story)

Oct 15, 2018
Aug 28, 2018

Freshman Survival Guide

(Story)

Apr 25, 2018

The Knitty Gritty

(Story)