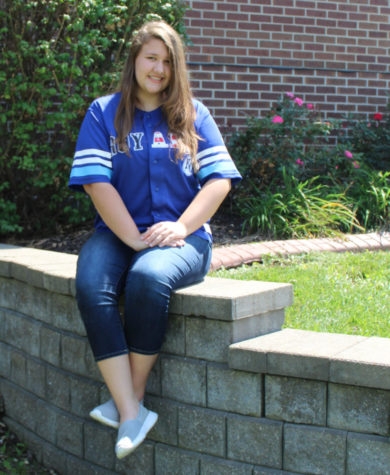 As a student with interests in many subjects, freshman Ashley Tindall's path to success is not one singular path, but a path with many side roads. Driven by a passion for writing and reading, Tindall has found herself in the right place after joining the newspaper staff.
"I wrote a nonfiction book once and absolutely hated it," Tindall said. "I like writing fantasy and realistic fiction. I think I'm currently writing around five different books."
When it comes to books, 'favorite' is not in Tindall's vocabulary. If asked for her favorite book, her response is always the same.
"That's like asking me to choose my favorite child," Tindall said.
While Tindall reads many books, she also has a passion for a different type of literature - play scripts. With a large interest in theatre, Tindall is an actress and singer hoping to make a splash in the LHS theatre department after her role in a middle school production.
When Tindall is not reading, writing or acting, she is fascinated by a career in the medical world; more specifically a surgeon. This interest has her planning to join the Medical Leaders of Tomorrow club in hopes of pursuing that interest. Of course, Tindall's medical side also comes out when she watches Grey's Anatomy, one of her favorite shows.
Keep an eye out for Tindall. With her passion and belief that a positive attitude will get her where she needs to be, success could be in her future. Whether her name is seen on a book cover, a playbill or a doctor's note, Tindall is on the path to her bright future. First stop - LHS.
Ashley Tindall, Reporter
Nov 06, 2019

Senior Elijah Nash

(Story)

Sep 27, 2019

Smoke and Mirrors

(Story)

Sep 27, 2019
May 17, 2019
Apr 25, 2019

It's Getting Hot in Here

(Story)

Apr 10, 2019

Fellowship in the Fieldhouse

(Story)

Feb 07, 2019

Senior Rhylie Reynolds

(Story)

Jan 31, 2019
Jan 29, 2019

Are we Addicted to Technology?

(Story)

Nov 01, 2018

Spotlight on Jesus Ortega

(Story)

Oct 12, 2018
Mar 06, 2018

Licensed To Serve

(Story)

Feb 08, 2018