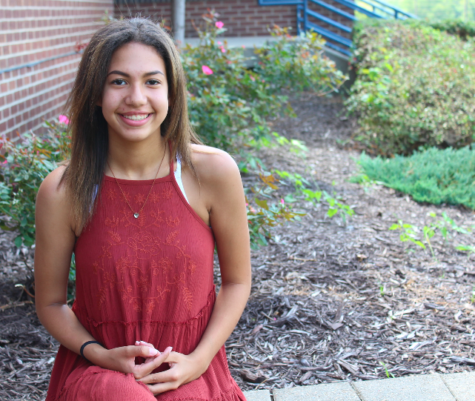 "For an adrenaline rush, I'd probably go bungee jumping, because skydiving scares me, and it's the closest thing to it." sophomore Alyah Craig said. Craig is part of the incoming reporters for the newspaper staff of the 2017-2018 school year. Describing herself as calm, chill, collected, and friendly, Craig is excited about the new opportunities newspaper has to bring.
"I joined newspaper because I wanted to work on my writing skills, and I also wanted to get to meet more people not only in the classroom, but the whole school through reporting."
Craig is really enthusiastic about expanding her writing skills, as she is considering a future as an author, and her favorite book series being Harry Potter, she's off to a good start.
Craig has also thought about the future in the newspaper, and wants to write and possibly be editor of the A&E section, wanting to broadcast the fine arts department more.
"I like our school spirit, because when you're at a game or something, and everyone's hype and energetic, and it's really fun, but I feel like the school focuses more on sports then the fine arts department. I'd like to change that."
Though Craig isn't involved in extracurricular activities, she has family at home that keeps her hands full.
"I have two sisters, a 12 year old and a 20 year old. The 12 year old is a lot bigger than me, and she overpowers me with her attitude. She's a lot to handle at times."
Alyah Craig, Reporter
Aug 28, 2018

Words of the Wise

(Story)

Apr 25, 2018
Mar 08, 2018
Feb 10, 2018

To Post or Not To Post?

(Story)

Dec 19, 2017

Sounds of the Season

(Story)

Nov 29, 2017

Winter Wonderland

(Story)

Oct 27, 2017