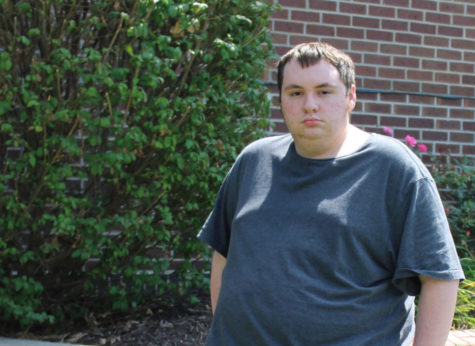 Senior Aaron Jones has it all figured out. Though this may be unusual for most high school seniors getting ready to enter into adulthood, Jones knows exactly what he wants for his future and is already taking steps to get himself to his ultimate end goal.
"My favorite class I've ever taken was AP Computer Science," Jones said. "I'd like to go to college at UMKC to learn more about computer science and have a career in it one day since technology interests me so much. I spend a lot of time outside of school on my computer already, playing video games and reading news articles."
However, one thing that wasn't apart of Jones clear-cut plan was joining The Bell newspaper staff in his last year of high school.
"Mrs. Oyler pulled me aside one day and told me she thought I should join the staff," Jones said. "It took me a little while to think it through and make my decision, but I figured why not? I enjoy writing and I like to think I'm pretty good at it."
Jones already has his eye on a certain section featured in the LHS Bell.
"I think I'd enjoy writing in the Features section," Jones said. "I like learning about different clubs."
Aaron Jones, Reporter
Feb 10, 2018

To Post or Not To Post?

(Story)

Nov 10, 2017

Let Us Give Thanks

(Story)

Oct 27, 2017

Disease Prevention

(Story)

Oct 02, 2017

You Are Not Alone

(Story)